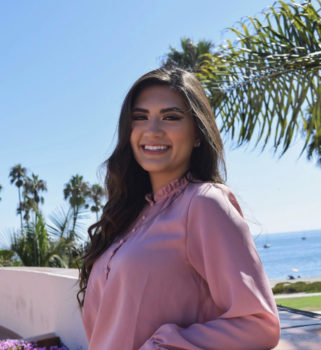 Dominique Mihaljevic
Student Advocate General
Independent
STATEMENT
I am Dominique Mihaljevic(she/her), a 4th year transfer student majoring in Communication, minoring in Applied Psychology, and I am honored for the opportunity to become your Student General Advocate! UCSB has been a large part of my life since 2016- through the California fires, poor air quality, & mudslides. I know our student body can make a comeback with handling COVID-19, and I am very eager to make a greater change and impact!
Experience
Academic Counseling Center at SBCC:
- Assisted students by connecting them to resources
- Liaison between students & professors
Co-Founder & Former President of Association of Multi-Ethnic Persons:
- Provided representation for multi-ethnic students
- Led board of executive members
- Raised over $200 for the Equal Justice Initiative
RCO Advisor: SEAL
- Advise student leaders on campus organization logistics
- My RCO's: Cultural Organizations; Health & Wellness
- Navigating online platforms such as Shoreline
Peer Advisor: Transfer Student Center
- Connect underserved transfer students to resources
- Host virtual community events
- Outreach to departments & share services
Plan
COVID-19 Resource Assistance
- Hold the University accountable for funding of accessible resources
- Create more laptop availability & inexpensive electronic repairs
- Seek out internet hot spots & distribute to students with unstable connection
Advocate
- As the RCO Advisor for Health & Wellness, I would implement ways to outreach all of the resources to students in a more accessible manner, focusing on the importance of mental health especially during COVID-19
- Ensure equality of resources, but strive for EQUITY by attending to marginalized, underrepresented, & non-traditional students who face obstacles becoming acclimated to UCSB.
Over the past years, I've been that student who needed help & was seeking resources. I was lucky enough to have kind people help me through those times, which inspired me to want to be that for all of you.