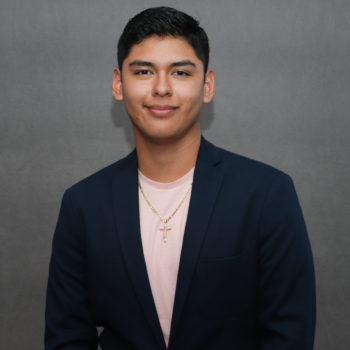 Daniel  Segura-Esquivel
President
Isla Vista Party
STATEMENT
Hi Everyone!
My name is DANIEL SEGURA (He/Him/His) and I am a proud First-Gen, Latino majoring in Sociology, who is READY to SERVE as YOUR AS PRESIDENT! I am someone who WILL uplift the voices and needs of ALL students, and continue to put pressure on the university that WE PAY to better serve us ALL. TOGETHER, we can work to make our community a better place.
MY EXPERIENCES:
AS Off-Campus Senator
AS Internal Committee Vice-Chair
Undergrad Representative on Action Collaborative Steering Committee
Queer Commission Outreach Coordinator
Early Academic Outreach Program Intern
MY VISION
I have heard your voices and needs and have made plans for US:
-IMPROVE BASIC NEEDS RESOURCES: Support the creation of a Basic Needs Resource Center website, and app by working with UC Office of the President, UCSB Admin, and AS to increase resources for housing, food, and financial security for ALL students.
-INCREASE CLASSROOM MATERIALS ACCESSIBILITY: By continuing my work to implement test scantron and classroom material vending machines in IV and outside lecture halls.
-ESTABLISH EMERGENCY PROTOCOLS AND FUNDS: It is unacceptable that time and time again our university does not seem prepared to support its students in times of need. I will create protocols and relief funds for unforeseen emergencies by working together with the Vice Chancellors, Academic Senate, & AS that address and reflect student concerns and needs.
TRANSPARENCY and ACCOUNTABILITY: I want to lead an administration that we can hold accountable by increasing awareness and transparency of AS, Students Fees, and Administrative procedures. I will work with the Student Fee Advisory Committee to reexamine student fees and ensure they are being used on STUDENTS.
UCSB, we need change. We deserve change. I want to listen and uplift the voices of ALL our students. I know I am capable and ready to serve you.
Please help me in making this possible by VOTING DANIEL SEGURA #1 for AS PRESIDENT and ISLA VISTA PARTY