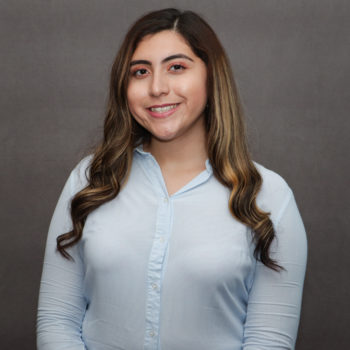 Dania De Ramon
On Campus Senator
Isla Vista Party
STATEMENT
What's up Gauchos! My name is DANIA DE RAMON (she/her/hers) & I'm a first-year Communication major. I'm a proud first-generation Latinx student from Jurupa Valley, CA. I am incredibly passionate about working to make my community a better place, which is why I am running to be YOUR next ON CAMPUS SENATOR. I am ready to REPRESENT and ADVOCATE for your needs and concerns & ensure they are not only heard, but fulfilled.
MY EXPERIENCE:
-Communications Intern with the Center For Communication Action & Environmental Justice
-Santa Cruz Hall Council President (shout out sharkies!)
-Environmental Justice Alliance Community Affairs Chair
-Office of the External Vice President for Local Affairs Environmental Affairs Liaison
MY VISION:
-IMPLEMENT a system that allows transferable & roll over meal swipes to combat food insecurity by collaborating with RHA and the Food Security & Basic Needs Taskforce
-ADVOCATE to make the residence halls more affordable by collaborating with Housing, Dining & Auxiliary Enterprises
-INCREASE accessibility to CAPS by advocating for more psychologists & peer mentors to help reduce wait times, as well as expand the number of allotted sessions per student
-COLLABORATE with AS Recycling to place compost bins in the residence halls to reduce food waste
-PROMOTE safety, especially womxn's safety, on campus by implementing a 24 hour response center where students can have a safe space to receive immediate aid
-EXPAND resources for first generation scholars by working with EOP to make EOP grants more accessible
-ESTABLISH a peer mentor program that pairs incoming freshman with upper class students to help them navigate their first year at UCSB & connect them to on-campus resources
I strive to do everything in my capacity to create positive change at UCSB & I truly believe that TOGETHER we can create a campus that serves and meets the interests of ALL students.
Vote DANIA DE RAMON #1 on GOLD as YOUR next ON CAMPUS SENATOR! Vote for ISLA VISTA PARTY!