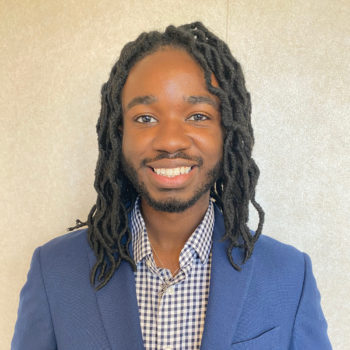 Daevionne Beasley
President
Campus United
STATEMENT
What's good Gauchos! I'm Daevionne Beasley, and I'm running to be your A.S. President with Campus United! As your current External VP for Statewide Affairs, I already serve alongside the current President. I've devoted all of my years at UCSB to making your life as a student better, but I am not finished yet. Below are my previous accomplishments and future goals.
WELL-BEING
-I've been an RA for two years, and have been innovating creative ways to support my residents. I also served on a panel for the first ever Mental Health Town Hall.
-As your President, I will facilitate the creation of an app that includes a live wait time for CAPS as well as other resources students can find off campus.
-I will work closely with administration and CARE to make sure that survivors of sexual violence are supported to the fullest extent, as well as working to lead students to foster a consent culture on and off campus.
COLLEGE AFFORDABILITY
-As Director of Internal Affairs for Coalition for a Better UC, we were able to successfully secure $10 million in summer financial aid to thousands of students across the state of CA.
-As your next President, I will work with the A.S. Basic Needs committee on campus to make sure students have access to emergency funds, financial literacy training, and related financial assistance.
-I will also continue the current President's project of securing an on-campus vending machine for the food insecure.
EMERGENCY RESPONSE PROTOCOL
-During the COVID-19 crisis that took our community by surprise, I had countless meetings with Chancellor Yang and the COVID-19 response group to address student needs.
-In my three years as a student here, I've seen one too many natural disasters affect us. It is apparent that we need a consolidated response protocol that ensures all faculty and campus departments work collaboratively to ensure student's needs are met.
Vote CU and ride the Daev Wave. Vote Daevionne Beasley for your next A. S. President!