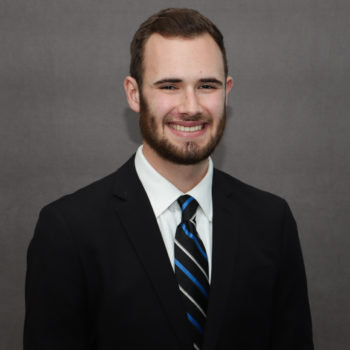 Calvin Jenkins
Collegiate Senator - Engineering
Campus United
STATEMENT
Hello Gauchos, I hope y'all have stayed safe amidst all the uncertainty! My name is Calvin Jenkins and I'm running to be your next College of Engineering Senator with Campus United! My goal is to represent engineering student interests in Associated Students, and increase AS interaction with both engineering students and associated organizations.
Experience:
Publicity Chair - Institute of Electrical and Electronics Engineers
Corporate Relations Chair - Engineers Without Borders
Treasurer - RSA
Risk Management Chair - Zeta Beta Tau Fraternity
What I Will Do:
-Increase mental health awareness and services specifically for the College of Engineering
-Further career development opportunities through increased AS support of career-oriented engineering organizations
-Push for diversity in engineering through both increased support for minority groups in engineering and through support of organizations for under-represented groups (such as Society of Women Engineers, Los Ingenieros etc.)
-Increase AS communication with both engineering students and organizations to further student interests
-Direct AS funding towards invaluable student resources currently in place, including Computer Science Instructional Lab and other labs
I am ready to serve my fellow engineering peers and enact my vision for this community.
Vote CALVIN JENKINS as your next ENGINEERING SENATOR!