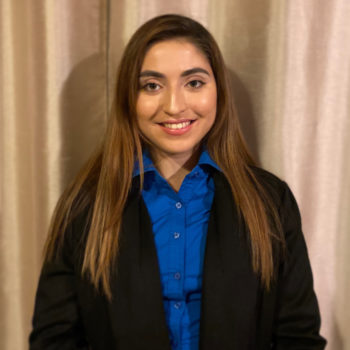 Bryanna  Macias
On Campus Senator
Campus United
STATEMENT
Hello Gauchos!
My name is Bryanna Macias. I am a second-year Psychology and Brain Sciences and Communication double major, and I am excited to announce that I am running to be your next On-Campus senator with Campus United.
It has been quite a privilege to be on such a beautiful and welcoming campus. From sunsets to the close proximity of our beaches to meeting your life-long friends at the dorms, UCSB continues to be our home away from home. Here at UCSB, I want to improve the quality of life for our fellow Gauchos by having the proper resources to have a healthy mental state, thrive, and make UCSB their second home.
Qualifications and Accomplishments:
Pearson Fellow with Associated Students (A.S)
Learned about the roles of the branches of government in A.S and corresponding organizations
Learned the process of bill implementation and the importance of interconnectedness within the student body
Planned events with the Internal Vice President
Recognition Chair- San Miguel Hall Council
Worked with different student groups and different budgets
Planned events that promoted positivity, interconnectedness, and community
What I will do to make UCSB a home away from home:
EXPAND mental health peers and the satellite offices in the residence halls and train RA's as mental peers free of charge.
ESTABLISH an absence policy that will accommodate students with a change of events (divorce, financial hardship, death) not included in the Disabled Students Program.
UPDATE mandatory attendance policies and make attendance optional to accommodate students with different learning styles and obligations.
ADD spring break housing with no additional cost to all of our students on campus.
ENSURE residence halls implement deep cleaning to reduce the number allergens before students move into the residence halls.
EXPAND A.S food bank by including meals to give to students.
Vote BRYANNA MACIAS your #1 On-Campus Senator and together we can build a home away from home.