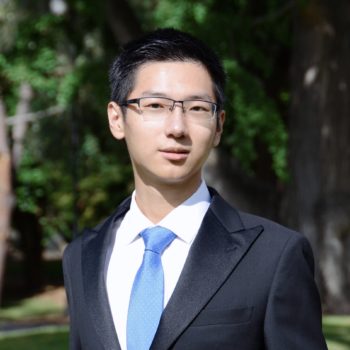 Bruce Fan
Student Advocate General
Independent
STATEMENT
Hey Gauchos, this is Bruce, a 2nd year economics and political science (hopefully) double major!
As an international student, I've served as a student representative at large at AS IAC and have successfully led the process of writing joint letters and petitions to UCSB with other international students to de-triple dorms and maximize social distancing. My unique background enables me to experience diverse college life and fight for Gauchos' needs from multiple perspectives. Although the vibe and tolerance of our community are among the best I've seen, I want to be honest with y'all-: this position is not about emphasizing what we are already good at.; This position is about fighting for greater justice, transparency, equality, and recognizing what we can change!
My Experience:
-Raised $1,000 for local city gov combatting COVID-19
-Comm Director at AS Lobby Corps
-Student Rep at Internal Affairs Committee
-Congressman Carbajal Intern
As your SAG, I will fight for:
Safety and Well-beings
-IMPLEMENT permanent COVID testing sites in Isla Vista
-RELAX the requirement for academic probation for students with severe mental distress by negotiating with Academic Senate
-ADVOCATE for necessary measures to ensure you are safe from COVID-19 around UCSB and Isla Vista
Greater Accessibility
-DEDICATE an OSA division of caseworkers exclusively for international students
-IMPROVE our online confidential appointment system and EXPAND our social media presence
-CALL for more language options for CAPS and CLAS service to better serve our student body
More Transparency
-PROMOTE resources & initiatives of UCSB & IV organization as they are essential to alleviate critical issues
-WORK in joint effort with those orgs
-CONDUCT routine polls and surveys to LISTEN to our students
Justice & Equality
-HOST regular forums to educate students about racial justice, diversity (LGBTQ+), mental health with our activists
Silence Stops Here; Change Starts Here!
email: jianingfan@ucsb.edu