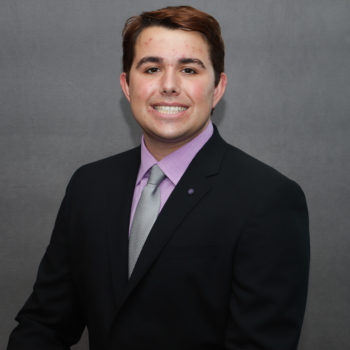 Austin Foreman
President
Independent
STATEMENT
UCSB Gauchos,
My name is Austin Foreman (He/Him/His) and I am prepared to be the next AS President.
I am a Current Senator and the Second Pro Temp of the 70th AS Senate.
I am a Biology Major, who is hopefully Graduating in June 2021.
UCSB is my home. I have met life-changing people at UCSB and I fell in love with the unique community of our school. Within the local neighborhood, we have the privilege to experience wonderful beaches, great local food, sustainability programs, local outreach and a tightly woven support network of happy people, but there are still ways to improve and reduce the struggles members in our community face.
What I Will Do as AS President:
Work with UCSB administration to formulate a long term mental health plan for students and increase accessibility to mental health resources.
Increase funding for student mental health resources to boost the staff to student ratio.
Work with UCSB administration and AS Bike Com to continue to repair the bike paths on and around campus in order to improve safety.
Fix and expand the lighting infrastructure on and around campus, already spoken with a UCSB Vice-Chancellor, and they are working on it.
Address student concerns with classroom facilities, (ie. Girvetz), that are in need of repair or renovation, also already spoke to a UCSB Vice-Chancellor on this issue.
Advocate on behalf of all future gauchos by opposing the UC Regents cohort-based tuition hike model or any other method of tuition increases.
Put student needs above UC revenue. Students should come first!
My FIRST STEP as AS President is to establish a long term mental health plan for students because I believe that students should not have to be outsourced to the private sector where even with insurance you still have high co-pays. I have personally experienced this and believe this is something UCSB needs to address for the better mental health of students during and after their time at UCSB.
Please Vote Austin Foreman!