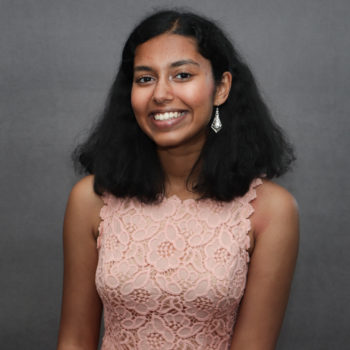 Anusikha Halder
On Campus Senator
Isla Vista Party
STATEMENT
Hey y'all!
My name is ANUSIKHA HALDER and I am running to be your next ON CAMPUS senator with the ISLA VISTA PARTY. I'm a first year English major, my pronouns are she/her/hers and I'm ready to ADVOCATE for your needs.
As a queer Indian woman, I understand the power of community, as well as how much one can grow given the right resources. My experiences taking and making space on campus have taught me how to ADVOCATE, COMMUNICATE, and EMPOWER others. My background in outreach and facilitating dialogues also means I know how to engage with different perspectives.
EXPERIENCES:
Real Talk Facilitator for Santa Catalina
New Leader Intern for Queer Commission, Pride Committee Member, and Queer Trans People of Color Conference Board Member
MY VISION:
BETTER AVAILABILITY/RESOURCES AT CAPS: CAPS has personally been an incredibly important resource for me, but not one that is easily accessible. I will work to increase walk-in hours, and increase the number of available therapists and mental health peers- WITHOUT INCREASING TUITION.
FOOD SECURITY: I want to work with the UCSB Residential Dining Services, Food Bank, and Swipe Out Hunger at UC Santa Barbara to increase the cap on both weekly and overall donated swipes. I also want to follow through on the resolution A.S passed in support of roll-over swipes- as well as allow for students with 17 swipes or less to swipe friends and family in.
(RE)DESIGN PROGRAMS FOR THE COLLEGE TRANSITION: I want new trainings/workshops inclusive and reflective of the experiences of folks who are disabled, immunocompromised, (QT)POC, dealing with mental illness, survivors of sexual assault, and navigating financial issues.These programs would allow these groups to feel heard and better understood, fostering a better community.
Vote ANUSIKHA HALDER to be your next ON-CAMPUS SENATOR and VOTE ISLA VISTA PARTY!
So much is happening right now. If you have any questions, concerns, or feedback, please email me at anusikhahalder@ucsb.edu