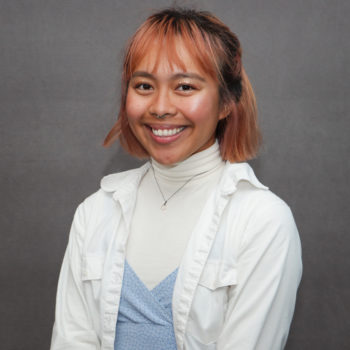 Andrei "Andy" Arciaga Limayo
Off Campus Senator
Isla Vista Party
STATEMENT
Howdy!
My name's Andy Arciaga, and I'm a third year transfer student majoring in Psychology and Brain Science and minoring Applied Psychology. I am beyond excited to ADVOCATE for you and SERVE you as your next OFF-CAMPUS Senator with ISLA VISTA PARTY!
My involvement on Katie Hill's campaign and membership in Kapatirang Pilipino's (KP) Political Chair has taught me the importance of the effects of intersecting identities especially on resource accessibility. I consider myself to be very fortunate to be here at UCSB where I feel like I belong for the first time in my life. I'm running as your Senator because I'm passionate in making our school a COMMUNITY that welcomes all identities and fosters academic and personal excellence.
MY PLANS:
-PRIORITIZE MENTAL HEALTH by extending hours and increasing the number of clinicians at CAPS and bringing CAPS in Isla Vista
-RESOURCE ACCESSIBILITY by extending hours and bringing A.S. Food Bank and CAPS into Isla Vista so on- and off-campus students have equal access to resources and by implementing a strong academic and personal support for students of marginalized identities
-ADVOCATE for digital textbooks and readers and other open educational resources to make course materials affordable
-RESOLVE Isla Vista housing issues by working with EVPLA to increase landlord-tenant communication, holding landlords and local officials accountable, and working closely with IVTU to educate and assist tenants
-INCREASE parking availability in Isla Vista and DECREASE on-campus parking cost
-FIGHT food insecurity by working with A.S. Food Bank, Zero Waste Committee, and Housing, Dining, & Auxiliary Enterprises by increasing meal vouchers available, lessen food waste in dining halls, and creating food/financial literacy programs
-INCREASE SAFETY by implementing blue light in Isla Vista and increasing relationships with UCPD, I.V. Foot Patrol, and CSO
Vote ANDY ARCIAGA as your #1 choice of OFF-CAMPUS SENATOR and vote ISLA VISTA PARTY!