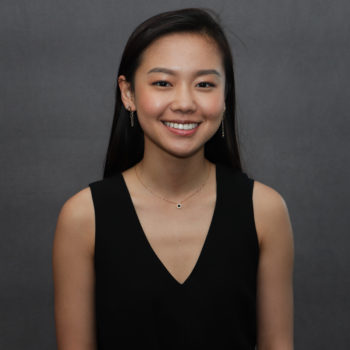 Aimee Wang
Collegiate Senator - Letters & Science
Campus United
STATEMENT
Hi everyone!
My name is Aimee Wang. I am a third-year Sociology major, running to be YOUR next College of Letters and Science Senator with Campus United!
Isla Vista sunsets inspire me everyday to never lose faith in our community. We are facing enormous frustrations and uncertainties currently, but we are here for each other because we are all Gauchos. After almost three years at UCSB, I share a deep sense of belonging to this community; with several involvements on and off campus, I have witnessed pressing issues and determine to make tangible changes; and as an international student, I acknowledge the underrepresented and marginalized groups and aim to help them elevate their voice. Sadly, I would not be able to meet with all of you this quarter, but hit me up on Zoom, I will for sure pick up!
My Qualifications:
Deputy Chief of Staff for Associated Students Office of the President
Undergraduate Student Representative for L&S Faculty Executive Committee
Member of Alpha Chi Omega Panhellenic Sorority
Member of Phi Alpha Delta
My Vision:
CREATE a "Major/Department Carnival"
having faculty members and department heads table at the beginning of each quarter to guide students through choosing the most suitable majors
IMPLEMENT a course on mental health that can fulfill a GE requirement for the purpose of raising awareness and giving students the option to become more educated on a very important topic
OUTREACH to the international student community by conducting a quarterly survey and creating a committee with different collegiate academic advisors to help assess their academic needs
INCREASE the availability of major prerequisite classes by offering more of them online during summer sessions
CONNECT student clubs and organizations with matching departments to provide them with more professional resources
Vote AIMEE WANG #1 for Letters & Science Senator and vote CAMPUS UNITED!
Make WAVES! Feel free to email me at zhiyiwang@uscb.edu if you have any questions!