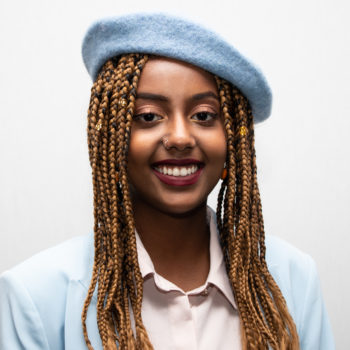 Zion Solomon
President
Isla Vista Party
STATEMENT
Hey UCSB,
My name is Zion Solomon & I am ready to be your next A.S. President!
My EXPERIENCE:
CHAIR OF FINANCE & BUSINESS; recreated the website & created the A.S. budget
Campus-Wide Activist; lowered the CASE fee, worked with students, Admin, & departments, financial Liaison to many orgs inc. Black Student Union
COMPLETED MULTIPLE SENATE PROJECTS; including updating A.S. legal code, adding Anti-Blackness & Sexual Violence/Harassment Prevention training, securing space for & creating the Book Bank as an official A.S. entity, & establishing the A.S King's A+ for Excellence Grants
CAMPUS WORK EXPERIENCE; at Ortega Dining, Davidson Library, the Bookstore, & the A.S. Ticket Office
MY VISION
ACADEMIC EXCELLENCE INITIATIVE: Support the expansion of the Book Bank, help develop a Test Bank by working with Faculty & Administration, expand the A.S. Fellowship Program, & create more jobs & networking opportunities with living wages for students
DEVELOP GAUCHO CAREER: A career development program with an interactive module & an A.S. Alerts System for students to track leadership experienced gained at UCSB as well as involvements such as mentorship, training, & conferences in order to reference transferable skills & track development.
FINANCIAL AID ADVISORY SERVICE: Expand the Office of the President by training peer mentor positions to disperse information & resources from the Department of Financial Aid by putting on workshops & holding public office hours for individuals
QUEER/TRANS FUND: Aid the costs of gender reassignment surgeries, binders, as well as have a student representative for consulting about the legal processes of changing one's name to fit with one's own identity
A.S. LIVE: Work with campus media, the University, & Davidson Library to set up projectors in the library & in the arbor so students can have a centralized source to watch updates on the campus & from student-curated media as well as national & local news
VOTE ZION for PRESIDENT & VOTE IVP!