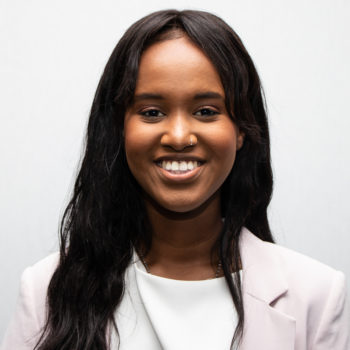 Suad  Abdullahi
University Owned Off-Campus Senator
Isla Vista Party
STATEMENT
Hello Everyone!
My name is Suad Abdullahi and I am a second year, majoring in Political Science. I am a first generation student on campus, currently working as an RA, passionate about social justice, and I am running to be your next Uni-owned Campus Senator!
By working in housing as an RA, I interact with students every day and have knowledge of both student life and the various resources on campus.
As a future senator I intend to:
ACHIEVE equity, by financially assisting employed students, in order to better improve chances of academic success while still working through college. COLLABORATE with A.S food bank and Calfresh in order to expand access to food in a way that conveniently suits student's lifestyles.
IMPROVE academic advising for students, to ensure on-time graduation.
For all this and more VOTE Suad Abdullahi Isla Vista Party, for your next
University-owned Senator!!!