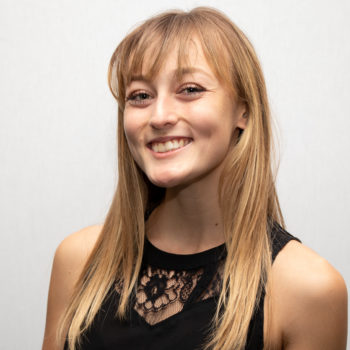 Samantha "Sam" DeGoey
Collegiate Senator - Letters & Science
Campus United
STATEMENT
Hey there!
My name is Samantha DeGoey, and I am a third-year transfer student. I am a Pre-Communications major and I could not be more excited to be running with CAMPUS UNITED to be YOUR next LETTERS AND SCIENCES SENATOR!
I would be so excited to be chosen to help add to your experience here at UCSB. UCSB is an AMAZING university (#5 public school to be exact) 😉 and I am incredibly grateful to be a part of this campus community.
As a transfer student, I really did not know what to expect coming to UC Santa Barbara, and like many new students (transfers and freshmen) I felt lost at times trying to navigate my way through not only IV but also the College of Letters and Sciences. Before transferring to UCSB, I have gained leadership experience in my community, including:
-Restaurant Server: gained leadership experience in a role serving my community
-Head of Marketing for Workman Glove and Safety: reaching out to my community to inform them on new products and existing inventory availability.
-Member of Kappa Kappa Gamma: help foster a better UCSB community through philanthropy and events
MY VISION:
-INCREASE SAFETY and promote a safer environment both on and off campus by implementing Blue Light podiums/system
-CREATE MORE STUDY SPACES on and off campus that can be open to all students so we are not stressed to find space to study, especially during midterms and finals
-CREATE CAMPUS AWARENESS by spotlighting campus programs (ie. intramural sports, academic advisors, etc.) to help students feel more integrated in the UCSB community
-IMPLEMENT FREE PARKING AFTER SCHOOL HOURS on and off campus to promote the affordable maintenance of mental and academic well-being for students trying to utilize places like the library or the gym Library or the gym.
I am extremely excited to be running as your next Letters & Sciences Senator!
VOTE SAMANTHA DEGOEY as your next Letters & Sciences Senator. MAKE WAVES! Any questions? Please reach out to me at smdegoey@ucsb.edu