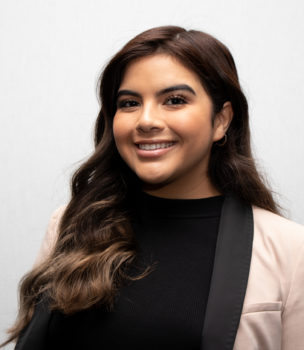 Sam Vega
Off Campus Senator
Isla Vista Party
STATEMENT
Hello everyone! My name is SAM VEGA and I am a second-year majoring in Feminist Studies and Philosophy, and I am running to be YOUR next OFF-CAMPUS SENATOR. Coming into UCSB, I didn't feel welcomed, represented, or safe navigating the University making my experience discouraging and harmful. Issues of interpersonal violence, mental health, and basic housing needs are at the forefront of my concerns and have driven me to get involved on campus to create the change that I believe is NECESSARY. I am dedicated to creating an environment that upholds the wellbeing and safety of marginalized students at its forefront as I firmly believe that we should not be paying thousands of dollars in tuition to feel unsafe and unwelcomed– and I know that I can better serve the needs of students by running to be YOUR next Off-Campus Senator.
Experience:
- CARE Peer Educator
- Gaucho FYI Presenter
- Fraternity and Sorority Education Presenter
- EVPLA Office Community Safety Commissioner
- Leader Organizer of Drug and Alcohol Week
- Active Minds Officer
MY PLATFORM TO SERVE YOU:
-EXPAND resources for survivors of interpersonal violence through the expansion of CARE services into the weekend. Through collaboration with CARE and the University, we can increase the number of CARE advocates to better serve the needs of survivors.
-EXPAND the A.S. Food Bank into IV in the Pardall Center. Through collaboration with the A.S. Food Bank, we can create pop-up shops in the Pardall Center that would bring FREE and fresh food out to IV.
-EXPAND the availability of reproductive resources and FREE menstrual products throughout the UCSB Campus and out in IV.
-SOLIDIFY emergency housing for students who are facing housing insecurity or uninhabitable conditions in their current housing through collaboration with IVTU.
-IMPLEMENT biodegradable doggy bags throughout IV to keep our home clean!
VOTE Sam Vega as YOUR #1 choice for Off-Campus Senator & VOTE for ISLA VISTA PARTY for a SAMsational year!!