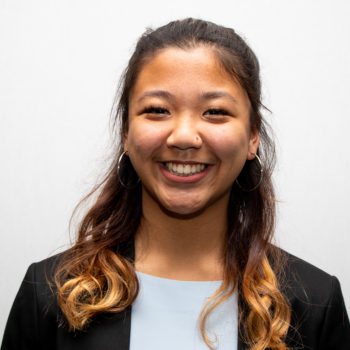 Racquel Almario
Off Campus Senator
Isla Vista Party
STATEMENT
Hey everyone!
My name is Racquel Almario and my pronouns are she/they. I am a third year Mathematical Science major with a minor in Feminist Studies. I am running to be YOUR next #1 Off-Campus Senator with the Isla Vista Party!
UCSB is my second home and my time here has been incredible so far. However, as a first generation, low income, underrepresented student, the transition to living in Isla Vista was very difficult. From experiencing financial hardships to having little resources offered to off campus residents, I have noticed the need for change throughout Isla Vista. As YOUR next #1 Off-Campus Senator, I will ensure a better and more resourceful Isla Vista.
My Experience:
- A.S. SIRRC, Executive Co-Chair
- A.S. SIRRC, Secretary
- Finance and Business Committee, Finance Officer
- Office of the Internal Vice President, Accountability Director
As Off-Campus Senator, I will:
- COLLABORATE with A.S. SIRRC's Book Bank to EXPAND resources (i.e. school supplies) as well as ESTABLISH a permanent location that is ACCESSIBLE to ALL students
- CONSTRUCT permanent hydration stations throughout Isla Vista to ENSURE students stay hydrated
- CREATE study spaces throughout Isla Vista to SUPPORT students for academic success
- EXTEND the AS Food Bank to a safe off-campus location to HELP students fight food insecurity
- REDUCE the fees and costs of night/weekend on-campus parking to ALLOW students to study on campus late
- WORK with IVTU to CREATE workshops to HELP students transition to living in Isla Vista
Help me serve YOU! TOGETHER we can make Isla Vista better AND more resourceful for you AND others!
Vote Racquel Almario for #1 Off-Campus Senator and vote for the Isla Vista Party!