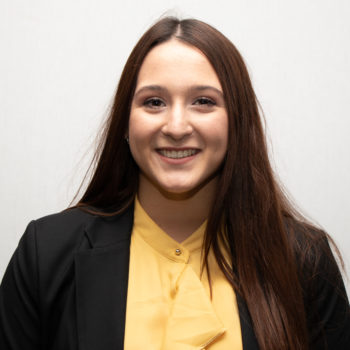 Olivia Campos
Collegiate Senator - Letters & Science
Campus United
STATEMENT
Hey Gauchos!
My name is Olivia Campos and I'm a third-year Sociology major running to be YOUR next L&S Senator with Campus United.
I'm blessed to call UCSB and IV my home and I'm thankful for the opportunities our unique community has provided me thus far. Coming from a small town was at times an overwhelming experience, but being surrounded by so many peers with diverse backgrounds and interests has played a large part in developing my own passions and goals.
As your next L&S Senator, I will represent ALL voices in our beautiful community in order to make the change we deserve and positively impact the experiences of Gauchos to come!
My Experience:
-Alpha Chi Omega member: built relationships with peers through leadership programming and participated in service-learning events to work with my organization's national philanthropy
-ASB President of Anderson Union High School: worked to manage student-admin relationships
My Vision:
-IMPLEMENT a hands-on mentorship program for transfer students to feel continuous support on the path to academic success in a new environment
-PROVIDE greater accessibility to academic resources such as textbooks, course readers, and library course reserves to lessen the financial burden we face as students
-CREATE an e-book course reserve system to increase textbook availability for all students
-GROW CLAS services to provide classes tailored to a variety of social science majors through major-based writing programs and test-taking assistance
-IMPROVE GOLD to make course selection a smoother process and implement a "favorites" list of courses and allow students to view potential schedules with ease
-INCREASE accessibility of feminine hygiene products and emergency contraceptives throughout campus and locations in Isla Vista
Let's change the current together! Please contact me with any questions or ideas you might have at oliviacampos@ucsb.edu.
Don't forget to vote OLIVIA CAMPOS as your #1 choice for L&S Senator and VOTE CU!