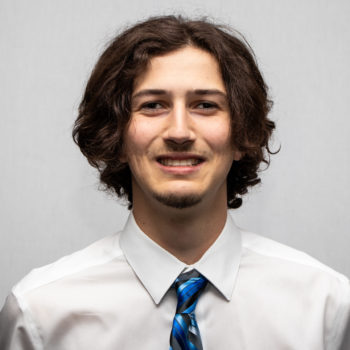 Matan Laredo
Off Campus Senator
Campus United
STATEMENT
What's up gauchos?
My name is Matan Laredo and I am a second-year Political Science major here at UCSB. I am running to be your next Off-Campus Senator with Campus United.
As Senator, I plan on using the tools UCSB provides to increase community awareness and ensure a better standard of living for all of Isla Vista's residents. Additionally, I will work to reconstruct the University's outdated procedures pertaining to student complaints and improving student-administration relations will be at the forefront of my mission to improve the student experience here.
Experience:
Served as Philanthropy Chair of the Philanthropic Club at UCSB
Spoke about prejudice on campuses at the 2019 Summit Against Hate
Lobbied members of Congress at AIPAC Policy Conference
My Vision:
IMPROVE community awareness on keeping Isla Vista safe at night
INCREASE CLAS course options to more majors
REORGANIZE the Library to create more study spaces for students
WORK with local governance to increase transportation options to and from Isla Vista
CREATE improved resources for survivors of sexual assault to receive counseling and assistance in Isla Vista
PROVIDE more sustainable food options at the AS Food Bank by working with local produce providers
GIVE marginalized groups a platform to speak about the prejudice that exists against them through expansion of on and off campus forums
VOTE Matan Laredo for Off-Campus Senator and VOTE Campus United! Together, we can make WAVES!
Please feel free to email me at matanlaredo@gmail.com if you have any questions!