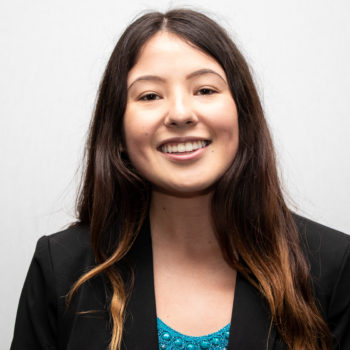 Kellie McManamon
Collegiate Senator - Letters & Science
Isla Vista Party
STATEMENT
Hey Friends,
It's ya girl Kellie McManamon and I am a third-year student double-majoring in Communication and Sociology. I am excited to be running as YOUR next College of Letters & Science Senator!
As a Senator, it is my goal to create a better relationship between Associated Students and the student body. I want to create an atmosphere where students freely present ideas to enact change and also come in to laugh at relatable mapache-gaucho memes together. As a first-generation, Chicana student I relate to the struggle of navigating through campus resources. I want to make that process easier and ensure that it isn't just my voice at the A.S. table but YOUR VOICE.
Involvement:
FORMER RESIDENT ASSISTANT (Santa Catalina North Hall)
ADMINISTRATIVE COORDINATOR at the Women's Center (come through, we have a massage chair)
COMMUNITY OUTREACH COORDINATOR with Community Affairs Board
RESEARCH ASSISTANT with FRAP Program (women's movements and reproductive justice)
DISTRICT INTERN with Senator Hannah-Beth Jackson (connect legislation with UCSB)
SORORITY MEMBER of Kappa Alpha Theta
Vision:
FACILITATE Better Retention Rates: create pathways for academic scheduling immediately so students get a better sense of their workload; supporting the creation of an Office of Black Student Development and existing programs like EOP that will help first-generation college students and students of color
EASIER ACCESS to Transportation: partnering with Uber or Lyft to provide discount codes or free rides for groups that need access to local areas
MORE OPPORTUNITIES for free printing: extending 200 free prints to more common areas
RENOVATING buildings: demanding a switch to white boards and having necessary school supplies available in classrooms such as Girvetz
ACCOUNTABILITY of CAPS: creating a portal to sign up for first CAPS appointment; a follow-up with students with relevant resources
I am excited to work with and for ALL OF YOU. SMELLY 4 KELLIE. VOTE ISLA VISTA PARTY!