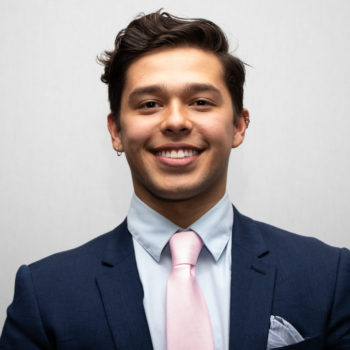 Justice "For All" Dumlao
Collegiate Senator - Letters & Science
Isla Vista Party
STATEMENT
Hello fellow UCSB students! I am Justice Dumlao and I am running to represent you as a Collegiate Senator from the College of Letters and Science (L&S Senator). I am a Global Studies major with a minor in LGBTQ studies and I am going into my fifth year at UCSB.
I am running this year because I still feel that the Associated Students has a difficult time representing marginalized communities, I am here to be a liaison for them, and to uplift their voices so that as many people as possible can feel represented on their journey of higher education.
As a senator I will;
COLLABORATE with our EVPLA, Christian Ornelas, to create and expand solar powered charging stations both off campus and on campus so that we can get more sunlight as we study.
CREATE community study areas within the library for students of similar studies to come together learn through discussion and dialogue and to help make it easier for students to get help from their peers.
OUTREACH to the needs/concerns of students for ideas and problems that you all want solved because this position means nothing without your voices.
INCREASE the transparency and outreach of the student government with informational workshops and fridge magnets so that everyone knows how to make their own change, create things which will benefit their communities, AND take advantage of the many resources available.
If your heart so desires, vote JUSTICE DUMLAO as your number one L&S Senator and vote for the Isla Vista Party. We are ready to put in the work for you!