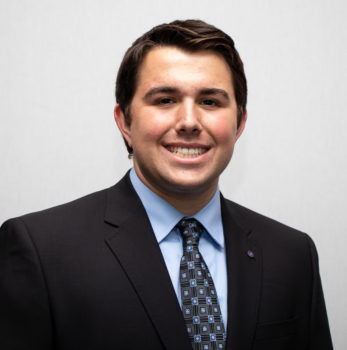 Austin Foreman
On Campus Senator
Campus United
STATEMENT
Hello UCSB,
I am Austin Foreman, a first-year living in Santa Catalina Residence Hall, running to be YOUR NEXT On-Campus Senator with Campus United!
I am an out-of-state student from Arizona. I have loved meeting so many wonderful people here and love the UCSB Community. I am happy to call SB my home for the next few years. Our community has wonderful beaches, great food in IV, sustainability programs, local outreach and plenty of happy people, but there are still ways in which we can improve our beautiful community.
My Qualifications:
-QTSEC of Santa Catalina Hall Council: plan and execute events to foster community and inclusion for all people regardless of race, gender or sexuality.
-Student Body Treasurer of Arizona College Prep High School: coordinated and budget funds for events.
What I Will Do:
-Establish alternate bus routes during the beginning and end of the quarter to aid students in accessing the train stations as well as the airport
-Repair the Bike Paths on and off campus in order to improve safety
-Institute quarterly checks to maintain the integrity of the Bike Paths
-See to the repair of UCen Road and Channel Islands Rd, fixing cracks and irregular bumps to make them safe for students to utilize
-Implement additional reservable study spaces for larger groups in available classrooms
-Create a committee of Senators dedicated to the implementation of Open Source Textbooks
-Increase funding for student Mental Health Resources to allow for the hiring of more staff to increase the ratio of staff to students
-Coordinate an alternate bus route through Isla Vista to make the campus and other areas more accessible for people within IV
My FIRST STEP as your On-Campus Senator would be to write a resolution to create a committee on Senate to implement Open Source Textbooks and to set up a system to receive student and faculty feedback on the usage of these textbooks.
VOTE Austin Foreman to get your voice heard and make WAVES of Change!