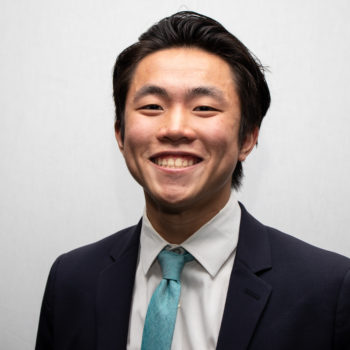 Andrew Nguyen
Student Advocate General
Independent
STATEMENT
Hey 'Chos,
I'm running as an independent candidate to be your next Student Advocate General. This past year, I've served as one of your Off-Campus Senators, which has not been an experience without difficult and doubt. There were moments I wavered in believing in my myself and my work, instead of contributing my full efforts towards helping our community. Maybe that wasn't the best thing to admit in a campaign, but I want to be real and honest with you all. Since recognizing these faults, however, I have been working diligently with all and any members within our system and community to get real work done for UCSB, Isla Vista, and you. I mean that whole-heartedly. That being said, the end is far. Here is my platform as your next Student Advocate General:
Compassion: In order to represent the interests of the students in our community, the Office of the Student Advocate needs to be, above all else, understanding and humane. This means:
- Cultivating a strong social media and campus presence of the office in order to create a visible and accessible office that students recognize, trust, and feel comfortable communicating with.
- Instituting regular workshops and trainings about upholding confidentiality and combatting biases in order to handle student cases with professionalism and an open-mind.
Resource Accessibility: The resources on our campus and throughout Isla Vista are powerful tools to mitigate the obstacles obstructing students from reaching their optimal academic experience. The Office of the Student Advocate has a duty to uplift these resources, ultimately empowering students to focus on their studies and campus experience. This means:
- Regularly promoting these resources through social media.
- Working with these organizations to make their operations most efficient.
- Conducting drives on our campus to help students navigate through them.
Student Body Engagement: In order to advocate for students, the Office of the Student Advocate must listen to the students. This means:
- Conducting polling and survey operations, both online and throughout campus, in order to collect data and determine what need students most.
- Presenting this data to our AS entities and the campus administration.
- Centering projects around the needs that students have actively expressed to be their highest concerns.
As your Student Advocate General, I hope to work for our community in a way that is most focused, efficient, and compassionate. Cheers to our community and the road ahead.