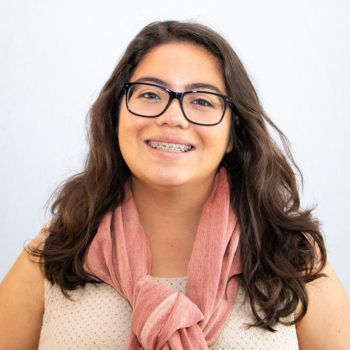 Alexandra Leal Silva
External Vice President - Statewide Affairs
Isla Vista Party
STATEMENT
Hey Hey, UCSB Community!!
My name is ALEXANDRA LEAL SILVA and I am running to be YOUR next External
Vice President of Statewide Affairs. As a first generation college student, and first generation
American, I have a special connection to our campus. My ancestors worked for many
generations as Gauchos in my mother's home country of Uruguay. For me, the Gaucho
symbolizes hard work, justice, fighting for the people, and answering the call to serve in any
capacity. I have used that same spirit to guide me throughout my time at UCSB and it has pushed
me to serve in any capacity, big or small, if it meant I could help a fellow student.
What does the EVPSA even do?!...
• VOTE as a member on the UC Student Association, a board comprised of EVPSAs
across the UC system, to vote on initiatives such as...
◦ TUITION ROLLBACK, (Fund the UC),
◦ DEFERRED MAINTENANCE, helping fund & supply classrooms and buildings
in desperate need of refurbishment as they have been long ignored by our
administration
◦ VOTER REGISTRATION, (UCweVOTE)
◦ FUNDING RESOURCE CENTERS ON CAMPUS, (Racial Justice Now)
• LOBBY to local & statewide elected representatives on issues such as funding basic
needs, affordable & accessible higher education, & more!
• WORK with UCSB AS Lobby Corp to help draft, edit, & explore various bills &
legislation that affect our students today, & into the years to come
• COLLABORATE with A.S. Student Initiated Retention and Recruitment Committee
(SIRRC), A.S. Student Commission on Racial Equality (SCORE), A.S. Women's
Commission, A.S. Queer Commission (QCOMM), & A.S. Lobby Corp to ensure campus
wide initiatives are heard, funded & supported at the statewide level
MY QUALIFICATIONS:
• LOBBY to fight & secure federal funding for the TRIO PROGRAM (McNair, Upward
Bound, Educational Opportunity, Talent Search)
◦ CAMPAIGNED for bills that aided towards Reproductive Justice, Funding for
Undocumented Students, expansion of Title IX resources through bills like
HR-36, re-authorizing the Higher Education Act, p
• SERVED as the appointed Campus Organizing Director & Legislative Director in the
EVPSA office
• VOLUNTEER & ORGANIZE Voter registrations across UCSB & UC campuses
• COLLABORATED with various cultural groups on campus as the Multicultural Chair of
San Cat
• CURATED with former U.S. Vice President Joe Biden as a Regional Advisor for of
California & Hawaii to support campus' planning campaigns surrounding Title IX &
Sexual Assault prevention & education through the It's On Us organization.
• WORKED on campus as a tour guide for the Gaucho Tour Association
• SERVED as a Residential Assistant to Santa Catalina Dorms
I have worked in the External Vice President for Statewide Affairs office for the last
THREE YEARS, and have served YOU, the UCSB student body, in numerous roles. I am now
ready to SERVE as YOUR NEXT EVPSA and my experience working side-by-side with
amazing campus leaders and UC representatives provides me with a solid foundation to serve
YOU. I have listened to the needs of our students throughout my time on campus and I will use
those experiences to move UC Santa Barbara forward.
WHAT I WILL DO FOR YOU:
• ADVOCATE for more basic needs & security funding by voting to increasing funding
measures that meet students' basic needs through piloting programs that allow for greater
access to the resources we have already
• CREATE & COLLABORATE stronger spaces for Undocumented Students, giving our
Undocumented Student Coalition & other undocumented student organizations funding
& resource allocation at the campus, local, & statewide level
• ATTAINABLE spaces for UCSB students to engage & develop campus wide initiatives
& sharpen leadership skills on campus and within the UC Student Association
• EXPAND the number of registered student voters at UCSB ( just because we are the
highest doesn't mean we can't improve)
• BE PRESENT & BE HEARD at UC Regent & UCSA Board meetings, uplifting students'
voices & experiences by giving them a seat at the table
• ESTABLISH & PUSH for resource allocation for differently abled students -- to making
UC classrooms accessible for students in wheelchairs or crutches, to interpreters for Deaf
or Hard-of-Hearing, students have the right to accessible education
It is a privilege to even be writing this statement. I am aware that the EVPSA position is a
very important position in our Associated Students, and was left vacant this year. I will use my
platform to address concerns for all students, I will collaborate with various groups on and off
campus, to ensure that students' voices are being heard on Capitol Hill, and are supported in the
EVPSA office every day. As YOUR NEXT EVPSA, I will let the unwavering Gaucho spirit of
courage, strength, and mindfulness guide me so that I may serve our student body with
everything I have. I am a proud UCSB student, a proud descendant of Gauchos, and I am ready
to serve as your External Vice President of Statewide Affairs.