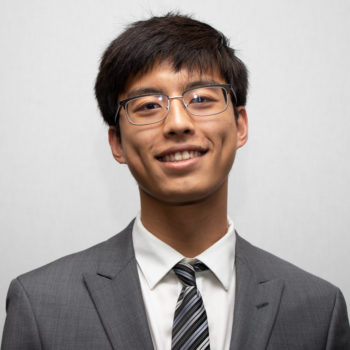 Alan Lim
Collegiate Senator - Engineering
Campus United
STATEMENT
Hello all!
My name is Alan Lim. I'm a first-year Chemical Engineering major running to be your next Engineering Senator!
I love UCSB's great Engineering program! However, despite the many resources available within the College of Engineering, I believe that the resources available to engineering students can still be improved. As Engineering Senator, it'd be my priority to improve the availability of student health services and communicate between students, the Engineering Student Council, and the administration on how to best improve the engineering experience.
Leadership Experiences:
- AIChE Freshman Representative: Organized Chemical Engineering events and meetings on career information
My goals as Engineering Senator:
- Increase access to mental health resources and promote acceptance and self-care amongst Engineering students given the inherent stress of UCSB's Engineering program
- Establish outreach with Engineering organizations on campus to inform incoming students on available opportunities and resources within their fields
- Communicate with faculty, the Engineering Student Council, and Engineering clubs to promote and fund student research opportunities
- Increase the availability of study spaces in the Library, throughout campus, and off-campus
- Create community gardens using sustainably-sourced compost from the Department of Public Worms so students can grow their own food
If you have any questions, please contact me at alanlim@ucsb.edu!
Vote Alan Lim for Engineering Senator and make WAVES!