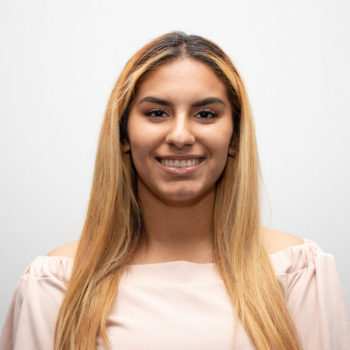 Adalis Rojas
On Campus Senator
Isla Vista Party
STATEMENT
Hey oh, UCSB!
My name is ADALIS ROJAS and I am a first year English and Political Science double major. I am a Mexican/Salvadoran first gen student who is ready to ADVOCATE for your needs as your next ON-CAMPUS SENATOR. For years I've been interested in making my communities a better place and have participated in the March For Our Lives and written for the LA Times. As a person who is not afraid to speak her mind, I would gladly REPRESENT and COMMUNICATE your voices as your on-campus senator!
EXPERIENCES:
I was a CalPIRG Affordable Textbooks intern and helped get the highest number of faculty members to support/switch to open educational resources in the NATION. Essentially, I worked to have already gotten us closer to making textbooks affordable.
As a proud Hermanas Unidas member, I have been able to do community work in Isla Vista/Goleta and help empower other women to take leadership roles.
MY VISION:
BETTER AVAILABILITY AT CAPS: Without increasing student tuition, I will expand the number of available therapists, pair more students so that they get longer than the averaged 3 sessions and reduce waitlists by 50% for workshops related to mental health.
SWITCH TO OPEN EDUCATIONAL RESOURCES: I will work to improve the cost of higher education by making an online system for free textbooks as well as advocate professors to use AS Publications.
INCREASE RETENTION RATE: I will work with UCSB and EOP to create an Early Referral Program, and an app, in which students who are at risk of dropping out will receive more information about resources and workshops to help them.
HELP FIRST GEN SCHOLARS: I will collaborate with EOP and continue current senators work to make EOP grants more accessible.
DESIGN PROGRAMS FOR THE COLLEGE TRANSITION: Navigating college life can be filled with winding roads and I will work with advising to make weekly preparatory workshops available in all residence halls.
Vote ADALIS ROJAS as your #1 ON-CAMPUS SENATOR and VOTE with IVP!