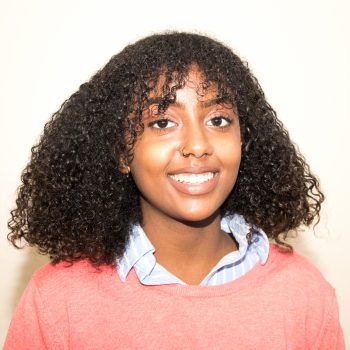 Zion Solomon
On Campus Senator
Isla Vista Party
STATEMENT
Hello, こんにちは, Xin Chào, 你好, مرحبا, Bonjour, नमस्ते, Hola UCSB!
My name is ZION SOLOMON, & I am a 1st generation Ethiopian-American student who wants to REPRESENT you as your next On-Campus SENATOR. Since I was young, I've had a passion for writing, educational equity, and law. A Black femme, It's who I am and my formative months here at UCSB that has nurtured my passion for representing the various communities that make up OUR BEAUTIFUL CAMPUS!!
Beyond that, I'm a freshman with very similar struggles to all of you. From dodging the Santa Barbara fires and floods trying to sweep us all away, to figuring out how to juggle a job at the library, units, and the anxiety of a young first-year. It's rough out here, and what I intend to do is make the struggles of college less burdensome for all of us, with your help.
My Involvements:
→ Pearman Fellow - A.S. Office of the Internal Vice President
→ Developed a recycling system and plant restoration project through my community.
→ Founder, Vice President, of a competitive Pre-Law Club in my hometown.
→ A.S. Student Commission on Racial Equality (SCORE) Organizer.
→ A.S. Student Initiated Retention and Recruitment Commission (SIRRC) Mentee & Member
→ Member - Black Student Union
WHAT IMMA DO AS YOUR ON-CAMPUS SENATOR THO:
ORGANIZE with the Introductory Freshman informational courses to prioritize effective education on self-care, suicide prevention, diversity, and gender and sexuality rather than spending 3 hours teaching us how not to drink.
MODERNIZE CAPS: Create an efficient ONLINE SYSTEM that provides mental health resources in a way that is low-cost & non-anxiety inducing for students who need it most
MAKE IT BREEZY by getting air conditioning in hallways & study spaces of residence halls.
INTEGRATE the Menstrual Product campaign into the residence halls & bathrooms across campus.
SURF THE WEB by strengthening wifi in restrooms at the library, parks, IV in general
Remember, VOTE ZION SOLOMON #1 on GOLD
VOTE IVP