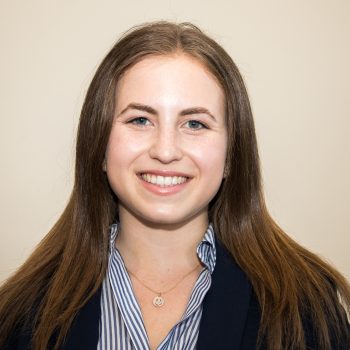 Sydney Karmes-Wainer
Off Campus Senator
Campus United
STATEMENT
Hello UCSB students!
I'm Sydney Karmes-Wainer and I am running to be your next Associated Students Off-Campus Senator with Campus United! I am a second year pursuing a degree in Communication and Global Studies, with a minor in French.
My mission is to improve the daily lives of students on campus and in Isla Vista by starting with feasible projects, and expanding our resources to make an immediate difference with visible benefits.
CURRENT INVOLVEMENTS:
A.S. Isla Vista Community Relations Committee, Social Media Coordinator
Kappa Kappa Gamma Sorority, Recruitment Committee
Santa Barbara Hillel Birthright Intern, Greek Engagement Specialist
Member of Jewish Greek Council
MY VISION:
RESTROOM REFORM: Initiate restroom renovation with effective and environmentally-friendly equipment.
Many restrooms on campus are in poor sanitary condition with broken toilets, ineffective stall doors, and often derogatory graffiti
Facilities used everyday by students, faculty, and prospective students and families should parallel our level of prestige
Implement daily cleaning of restrooms and include more accessible restrooms in Isla Vista
ACCESSIBLE TECH: Implement computer/phone charger rentals available on campus and add more outlets in the library.
HEALTHIER OPTIONS: Create more nutritious, pre-made meal options on campus (The Arbor, The Corner Store, The Summit Cafe, etc.)
COMMUNITY SERVICE: Working with IVCRC to translate the needs of IV into community service opportunities for students.
SAFETY OF IV: Establish resources solely dedicated to liaise with law enforcement on student issues in IV.
As your next Off-Campus Senator, I plan to create a more sanitary Isla Vista - because IV represents UCSB just as much as our campus does.
Vote SYDNEY KARMES-WAINER for your next A.S. Off-Campus Senator with Campus United!