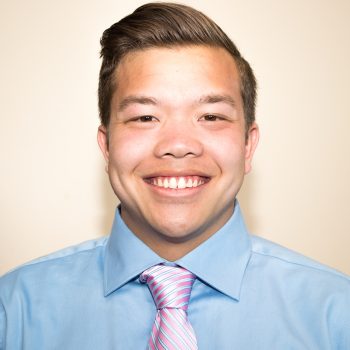 Steven Ho
Internal Vice President
Isla Vista Party
STATEMENT
Howdy All!
I'm Steven Ho, a 2nd year Biology/Asian American Studies double major from the Bay Area running to be YOUR next Internal Vice President!
Over the past two years, I've served YOU as a student leader on campus, as an active member of the API & LGBTQ+ communities, and as a Senator in AS. I've had the opportunity to work with many individuals & organizations to UPLIFT the student voice & bring unheard issues to University administration, transforming them into ACTIVE CHANGE. I'm running to make sure ALL students on this campus can benefit from ALL that Associated Students has to offer!
Qualifications:
Associated Students On-Campus Senator
UCSB Campus Democrats Community Outreach Director
Asian American Pacific Islander Coalition Founding Organizer
Fellow, Office of the External Vice President for Local Affairs
My Vision:
-Transparency and Accessibility
REORGANIZE AS to open opportunities to students involved in Hall Councils, student organizations, and research departments
LAUNCH a central online website that's user-friendly and interactive where students can track the work of different AS entities and see a visual representation of their student fees
ESTABLISH AS wide goals to be published to students yearly through the Daily Nexus and The Bottom Line, with online resources to track the progress of AS work
-Revamping the AS Fellowship
OPEN Positions for Fellows to work hands-on in Executive offices and AS entities starting Fall Quarter
ENGAGE Transfers and First-year students through summer outreach, FSSP, and Week of Welcome
CONNECT the AS Fellowship with professional positions at UCSB & the greater Santa Barbara area
-Connecting Students to Administration
IMPLEMENTING Fireside Chats: Open conversations with administration that allow students to talk to university officials in an open & friendly environment, expressing their needs in a stress free manner
Questions? Email me at stevenho.ucsb@gmail.com
VOTE ISLA VISTA PARTY! VOTE STEVEN HO FOR IVP!