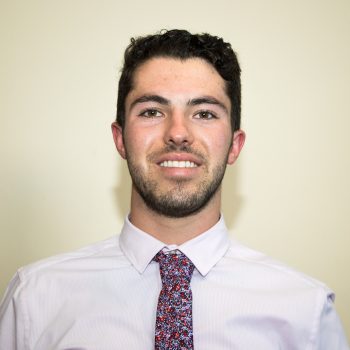 Ryan Clark
Off Campus Senator
Isla Vista Party
STATEMENT
Hi Friends!
I'm Ryan Clark, a second year Political Science major from Orange County and I am running to be your next off campus senator with the Isla Vista Party! I am running to bring YOUR VOICE to Associated Students Senate, and that means that every decision I make will prioritize your NEEDS.
My Accomplishments at UCSB:
--- Worked with the California Public Interest Research Group on a campaign to pass legislation that would bring about easier and more inclusive voting measures in Santa Barbara County
--- Volunteered on the E&F Campaigns to bring self-governance to Isla Vista!
--- Worked on programs to ensure nighttime public safety in Isla Vista!
Just like many of you, UCSB has changed my life in ways I didn't think possible, and I bet that we have a good deal in common. If you have: been through a breakup, changed your major, learned about your sexuality, or found the prices of things in IV or on campus outrageous, then I've been in your shoes. As a Senator, I want to bring my experience and yours to table.
My Plans for UCSB:
--- Food Truck FRIDAYS: Bring affordable and varied food truck options to both campus and Isla Vista on Fridays to give students an experience of different food options throughout the year.
--- Affordable BOOKS: Reducing reader and textbook prices by lobbying professors and providing them with online alternatives as well as using A.S. Pubs to produce cheap readers.
--- GauchoCARE: Student Health at UCSB needs to integrate with other UC Health systems and accept major health insurance providers like Kaiser, BlueShield, Aetna, and Medical so that all students can have affordable and accessible health insurance on campus.
If you have any questions DON'T HESITATE TO REACH OUT to me at rwclark97@gmail.com.
Get your voice heard, VOTE RYAN CLARK as your #1 choice for OFF CAMPUS SENATOR!
VOTE ISLA VISTA PARTY!