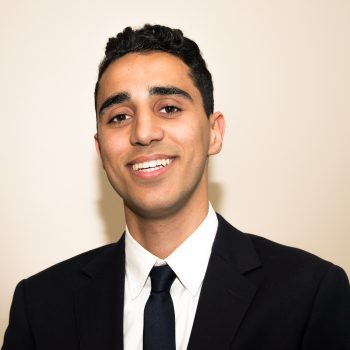 Mordi "Mordi" Shadpour
Off Campus Senator
Campus United
STATEMENT
Hey Gauchos!
My name is Mordi Shadpour and I am a second year Philosophy and Linguistics double major and I am extremely excited to be running with CAMPUS UNITED to be YOUR next Off-Campus Senator. As a member of various academic organizations, I feel connected to students from all walks of life.
I will ensure that the COLLECTIVE voice of students is heard. I will work hard to make sure that Isla Vista is safe, clean, and inclusive to all students. TOGETHER, we can improve our community through increased transparency, advocacy and community involvement.
LEADERSHIP EXPERIENCE:
- Swabbed over 1500 students with Gift of Life; Marrow Registry and saved over a dozen lives
- Certified by UCSB Leadership Education & Action Program
- Senior Finance Officer to AS Finance & Business Committee
- Casework to the AS Attorney General's Office
- President of TAMID Group
- One of three High School Student Council Presidents
MY VISION:
- REVAMP financial aid office by updating the website, creating a guide and adding student workers
- ELIMINATE FOOD INSECURITY by bringing the FOOD BANK to Isla Vista
- INCREASE transparency regarding student fees by releasing quarterly reports
- SUPPORT PET HEALTH by bringing expansive vaccinations and grooming to Isla Vista/Campus
- LOWER textbook rental COSTS
- PRIORITIZE safety by bringing more lighting to Isla Vista and fixing roads and bike paths.
- Keep classrooms/lecture halls cool with BETTER AIR CONDITIONING
VOTE Mordi Shadpour for OFF-CAMPUS SENATOR and VOTE Campus United! Together, we can change the current!