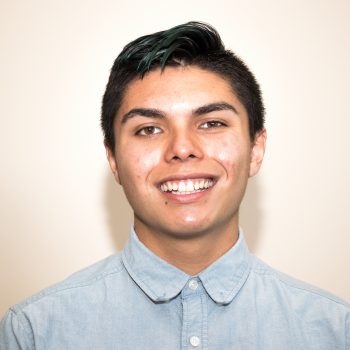 Joel "Joey" Medina
On Campus Senator
Isla Vista Party
STATEMENT
A big hello to every member of the UCSB community!
I am one of your candidates for On-Campus Senator, Joey Medina. I am currently a 1st year Pre-Sociology major from the beautiful city of Hacienda Heights, California. I want to serve as your next On-Campus Senator because I believe that although UCSB is amazing, there is still work to be done. I will work to improve our campus climate to be more inclusive and empathetic by representing our diverse communities. As a proud Queer and Chicano student-leader I am aware of the discrimination that occurs outside and within my own communities and I want to ensure that other students who have had similar experiences feel welcomed and accepted here. Once elected, I want to radiate love through my work and push for greater equality on campus.
My QUALIFICATIONS:
• Queer and Transgender Student Engagement Chair (QTSEC) of Santa Rosa Residence Hall Council
• Hosted programs educating people about queer identities and the history of the LGBTQIA+ community.
• Member of Familia de Colores and the AS Student Initiated Retention and Recruitment Commission.
My GOALS for UCSB:
• INCORPORATE a gender-neutral floor into every residence hall and push for the establishment of a larger space for the RCSGD.
• EDUCATE our community about LGBTQIA+ culture
• INTRODUCE free safe sex practice items in all residence hall restrooms.
• BRING more awareness to the plights of minority students on campus today.
• ENSTATE a shuttle system that will make it easier for people living off campus to commute to campus.
I am so happy to be running with the Isla Vista Party and thank you for taking the time to hear me out!
Questions? Email me at joeymedi99@gmail.com and feel free to text me anytime at (626) 278-3874.
VOTE JOEY MEDINA #1 on GOLD & VOTE ISLA VISTA PARTY!
#QUEER #PROUD #NOTAFRAIDTOMAKEASOUND