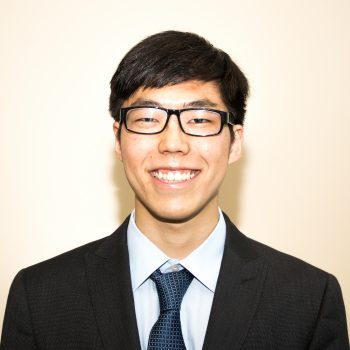 Eric Moon
On Campus Senator
Campus United
STATEMENT
Hello Gauchos!
My name is Eric Moon, a first year Political Science major, and I am very excited to be running as your next ON-CAMPUS SENATOR with CAMPUS UNITED!
I have been extremely blessed to call UCSB my home this past year and meet people and communities that have exposed me to endless opportunities and resources. I believe that it is only fair that I give back and serve the campus I love for being so welcoming and wonderful, and there's no better time than now!
My experience and activities:
• fellow for the EVPSA office
• member of AS Lobby Corps
• writer for the Daily Nexus
• intern for my current local state senator Anthony Portantino's election campaign to the California State Senate in 2016
Here is what E.R.I.C. will do for you if elected!
ENHANCE library resources and usage by opening up late night study to more floors as well as providing more course reserves, computers, and phone charging stations for students to use
REPAIR and repave the many worn-down bike paths and roads that connect our campus, reorganize the bike rack layout near the front of the library for greater convenience and accessibility, and add more bike racks behind the Arbor and Girvetz Hall
INSTALL dispensers in the dorm and dining hall bathrooms that give students private and convenient access to quality condoms and feminine hygiene products
COLLABORATE with Lobby Corps and EVPSA to stop tuition hikes that harm students' ability to make a better future for themselves from being enacted in Sacramento and work on making college more affordable
VOTE Eric Moon for ON-CAMPUS SENATOR and VOTE Campus United! Together, we can change the current!