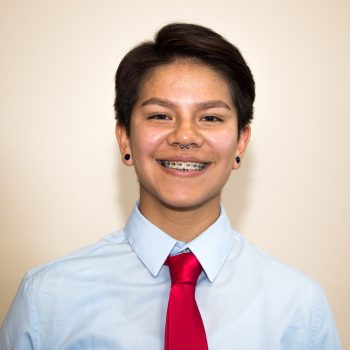 Diego Reyes
On Campus Senator
Isla Vista Party
STATEMENT
Hey there, y'all!
My name is Diego Reyes (he/they) and I am a Queer, Latinx student leader from Bakersfield, California. I am a 1st year Pre-Biology major and I am running to be your next On Campus Senator!
Since attending UC Santa Barbara, I have experienced the burdens and beauty that come along with being a queer, Latinx student and coming from a low-income family. My experiences have paved the way for my passion towards making higher education affordable for all students and that we all feel SAFE and VALUED on our campus. As your next On-Campus Senator, I will work to REPRESENT our amazing communities and ensure that EVERY STUDENT has a voice on our campus because our identities are what make our campus beautiful.
My QUALIFICATIONS:
Student Site Council and Associated Students Body Member in High School
Ensured funding to provide low-income students access to internet in my hometown schools
Support implementing an annual $3K budget to improve English Language Development programs in my hometown schools
Currently involved in A.S. Student Initiated Recruitment and Retention Committee, a committee that focuses on helping low-income, underrepresented students who are striving for a higher education, but lack the resources to do so.
My PLANS for UCSB:
COMBAT food insecurity by spreading awareness of Meal Vouchers and ensuring that they become more accessible to students
WORK towards expanding or relocating the A.S. Foodbank to a larger, more visible area
INTRODUCE lights on the walkway by the Lagoon for more safety
Feel free to email me with any questions! djosiahreyes@gmail.com
VOTE Diego Reyes for On-Campus Senator with IVP and VOTE Isla Vista Party!
Peace! 🙂