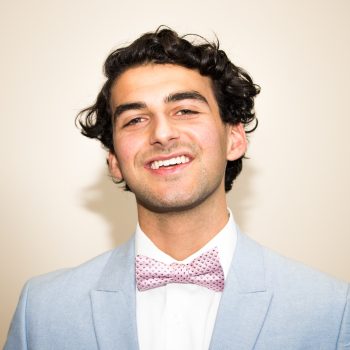 Dallin Mello
Off Campus Senator
Isla Vista Party
STATEMENT
Hey everyone!
My name is Dallin Mello and I am ready to be your next Off-Campus Senator!
I am a second year from Yosemite studying Sociology and Art. I have served as President of my High School's student body, Gender and Sexuality Liaison for Human Rights Board, and been actively involved with the Office of Student Life, United States Student Association, and the Santa Barbara Independent where I hold an Editorial Intern position. These experiences have sculpted me into a leader that is empathetic, decisive, and conscious of the needs of my constituents.
I am passionate about the success of my peers as I strive to create relationships, spaces, and opportunities that cultivate the growth of UCSB students.
My Plans:
CREATE the Financial Aid Commission, an A.S. entity specifically focused on the financial needs of UCSB students.
BRIDGE the connection between UCSB and the Santa Barbara area, by initiating workshops, forums, and platforms that provide philanthropic and professional opportunities for students.
FACILITATE discussions and seminars for students, faculty, and employers to attend for the construction of healthier relations between employment, academia, and self care!
WORK towards aiding housing and food insecurities on campus alongside the A.S. Food Bank and Isla Vista Tenants Union, distributing Meal Tickets and Food Bank supplies at the A.S. Pardall Center and various Isla Vista locations.
ADVOCATE for the rights of student workers at UCSB, alongside service workers and adjunct professors, to alleviate disparities while uplifting a productive experience for all university workers and students.
REPRESENT by serving as a liaison between ASUCSB and various marginalized student groups such as first generation, LGBTQ+, and others existing on campus.
With any ideas or questions as we work alongside one another feel free to email me at dallinmello@umail.ucsb.edu.
VOTE DALLIN MELLO as your #1 choice for Off-Campus Senator and VOTE IVP!