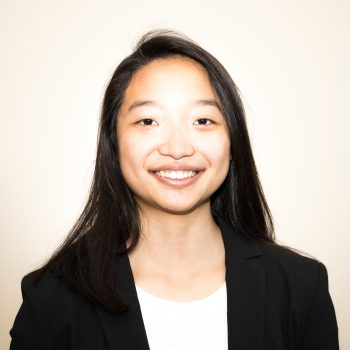 Ashley "Shlay" Ng
Off Campus Senator
Isla Vista Party
STATEMENT
Hi everyone!
My name is Ashley "Shlay" Ng (she/her/hers) and I am running to be YOUR next Off Campus Senator with The Isla Vista Party!
Here's a little bit about myself, I am a third year Feminist Studies major. I am currently the Internal Assistant Membership Vice President for Gamma Phi Beta, where I have had the privilege of leading my Membership Selection Committee, and assisting the President and Membership Vice President, in selecting a class of 60 empowered women who embody our 4 core values: love, labor, learning, and loyalty - from the average 800 women who go through recruitment. I am also the Community Manager Intern for a nonprofit based in New York called, eduDAO, where I was able to lead a team of volunteers to help organize several grassroots community building initiatives with ConsenSys: Blockchain for Social Impact Coalition including organizations like UN Women, World Bank Group, UNICEF, and other NGOs.
Being an out of state student from New York City, I am extremely honored to not only have an opportunity to be able to represent my fellow out of state students, but also our entire student body!
What I want to do for YOU:
- Host monthly BENEFIT CONCERTS in IV featuring Isla Vista's very own artists, aspiring DJs, and musicians with all proceeds going towards a different local CHARITY each month
- CONTINUE the fight for FREE MENSTRUAL PRODUCTS in ALL campus restrooms
- Start an ANNUAL Winter Quarter campus MUSIC FESTIVAL open to UCSB students as well as the public
- MAXIMIZE the OUTDOOR space on campus by organizing more STUDY SPACES on the balconies and roofs of Girvetz, Phelps, and HSSB
- Reallocate FUNDS to organize the utilization of UCSB VEHICLES to DRIVE students home 11pm-1am on weekends for STUDENT SAFETY
It would be my privilege to represent OUR STUDENT BODY in enhancing OUR experience and education at UCSB together!
So REMEMBER to VOTE ASHLEY NG as your #1 CHOICE FOR OFF-CAMPUS SENATOR and VOTE I.V. PARTY #HERETOSHLAY