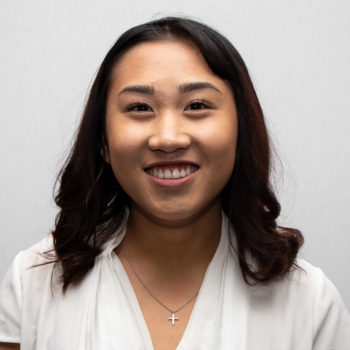 Theresa Aromin
Off Campus Senator
Campus United
STATEMENT
Hi UCSB!
I'm Theresa Aromin, a second-year Environmental Studies and Political Science major, running to be your next Off-Campus Senator with Campus United. Isla Vista has grown to become my home and place I love. Students within my community face so many obstacles towards getting their degree. From tuition hikes to housing and food insecurity, UCSB needs students who care about their fellow constituents and advocate on their behalf.
My qualifications and accomplishments:
-Lobby Corps: Coordinated legislative lobby visits to Sacramento and Washington DC for higher education funding.
-Kappa Kappa Gamma, Epsilon Psi Chapter- Philanthropy Committee
-Peer tutored at Isla Vista Elementary School and volunteered through the AS Book Bank.
-Campus Democrats UCSB Member
What I will Do:
·Work in collaboration with CalFresh and other basic need staffers working for the UC Global Food initiative to expand the AS Food Bank. I would hire more CalFresh interns to aid in the tedious and confusing process of filling out the application.
·Improve overall safety in Isla Vista through the implementation of better lighting and more stop signs.
·Combat theft and burglary by implementing a free key-copying kiosk in Isla Vista.
·Implement rollover and transferable meal swipes.
·Increase the number of trash receptacles and compost stations in IV to create a more sustainable Isla Vista.
I am a passionate, driven individual ready to implement meaningful change in Isla Vista. Vote Theresa Aromin, to represent you as an Off-Campus Senator next school year. Make WAVES!
I am wholeheartedly committed to serving the public good and open to having conversations on how to do so to the best of my ability. Please reach out to me at theresaaromin@ucsb.edu for any questions or suggestions.